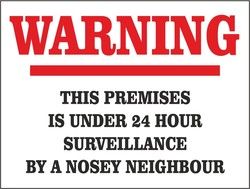 Does anybody else have one of those neighbors that seems to constantly be doing "stuff" and making noise but nobody knows quite what they're doing?
Does anybody else get so nosy about what the described neighbor is doing that you use your stealth ninja/contortionist skills to sneak into your master bathroom, pull back the privacy shade slightly and perch on the clothes hamper while peering through the cover of your own front hedges to get a better view of the activities?
Or  is that just me?
I will be the first to admit that I'm extremely nosy. We have long joked on my Dad's side of the family about having the Kravitz gene.
That would be the Gladys Kravitz gene, which makes us nosy and irritating like the character on Bewitched. This is not to be confused with the Lenny Kravitz gene, which would make us musically inclined and sexy as hell. But I digress…
My Dad was a master at Ninja spying skills. In the house where I spent most of my childhood, my mother had a small sewing room off the master bedroom. It had one small window that faced the next door neighbor's house and gave a perfect vantage point to view their backyard, which had an in-ground swimming pool/hot tub combo.
During the twelve years we lived in that house, we had four sets of neighbors that lived there. I was frenemies with the youngest daughter of the second set of neighbors and they would occasionally invite me to come over to swim. This was actually before I knew how to swim, so I spent all of my time in the shallow end of the pool or in the hot tub. My Dad would apparently watch from the sewing room window the entire time to make sure I didn't drown.
The third set of neighbors were older and had a couple of sons who were college age but still just below the age of 20. I think these were my Dad's favorites because when the parents would go out of town (which they seemed to do often), the sons threw very loud, very crazy parties.
I know what you're thinking. Why would a middle-aged man in his forties, who would get pissed off at the sixteen year old down the street practicing with his garage band at 7:30 on a Saturday night, actually like the fact that the neighbor next door was throwing a loud and somewhat debaucherous party?
I'm sure it had nothing to do with the nineteen year old girls in bikinis who, as the night wore on, probably lost some pieces of those bikinis.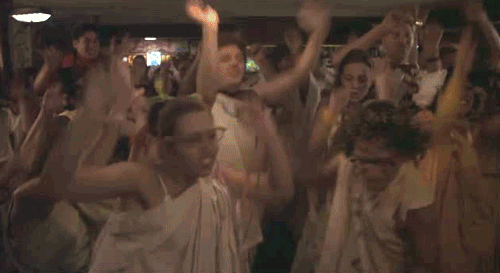 Sometimes I would stand on my mom's sewing chair and watch out the window with him. We'd laugh at the guys jumping off the roof of the house into the pool. Apparently, the neck-breaking diving board wasn't enough excitement. That was my first exposure to beer-bonging and kegs. I guess Dad didn't mind that I was observing from a safe distance and he was able to narrate with his own commentary about had bad it all was.
In retrospect, this was one of those moments when parents have to be somewhat hypocritical in their parental duties. What I mean by that is that I have since heard stories about my Dad and his youth that could rival any keggers the amateurs next door were throwing. But once you become a parent, I suppose you have to "set an example" and suddenly everything you did as a teen and twenty-something is "bad" and "you kids should know better."
I'm sure Dad would start off reminiscing about his own youth until he remembered the seven year old standing next to him and it was kind of like this: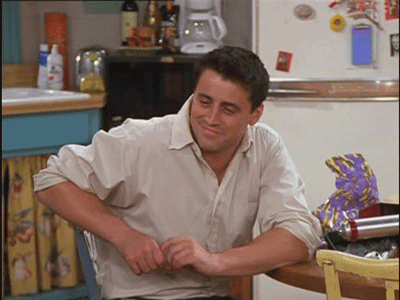 And then, of course, he'd make me get off the chair and leave when things turned R-rated.
You're probably wondering if Dad would snitch and tell the parents about these parties. In short, no. The Kravitz gene was not as powerful in Dad as it was in some other members of his family. He loved to hear gossip or know the scoop but the man did NOT spread the word. If you told him a juicy secret, it was as good as locked up in Fort Knox.
Those boys next door never knew how lucky they were that Dad was the neighbor. He wasn't going to tell their secret and somehow, they were able to continue their debauchery until the house was sold and they moved away.

Though Dad didn't spread the word on gossip outside the house, I would overhear him filling Mom in on the neighborhood news.
The dentist who lived around the corner and always gave out toothbrushes on Halloween was having an affair with his receptionist.
The kid with the garage band smoked pot, but that wasn't the scoop because that was actually expected. The scoop was that sometimes his housewife mom would raid his stash and smoke out in the garage after everyone had gone to bed. How Dad knew this, I don't know, but he might have pried it out of her own mouth because he was also adept at getting people to spill their biggest secrets.
The man had better interrogating skills than a water-boarder at Guantanamo.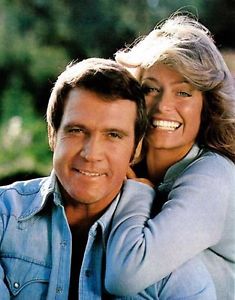 When the house across the street went up for sale, the rumor was that it was purchased by Lee Majors and Farah Fawcett (they were married at the time and The Six Million Dollar Man was really popular on TV). I'm not sure why anyone thought two TV stars would move to El Paso, Texas to a nice, but very middle-class neighborhood at the height of their careers, but that rumor persisted for years. As it turns out, an airline pilot and his wife and kids moved in. It was one of the few pieces of gossip that Dad picked up that didn't turn out to be true but it definitely lived in the lore of Buckwood Street for years.
So back to the current neighbor. I don't ever really know what he's up to. He's one of those neighbors that's pleasant enough but you just never know what's going on over there. His backyard looks like a Vietnam jungle most of the time because he doesn't ever mow it, but then suddenly he's weedeating at 9:30 p.m. right on the fence line he shares with us.
He has a wife and kids but they never decorate for any holidays and their lights are always turned off on Halloween to keep away Trick or Treaters.
He seems to do woodwork in his garage with the overhead door shut, so that you can hear the saw but can't tell what he's doing.
Maybe he's disposing of a body. I don't know.
It's too bad my Dad, Double-Oh-Seven-Going-On-Eighty-Seven, isn't here to look all innocent with his old-man suspenders holding up his jeans and his pocket protector and "been-out-of-the-navy-forty-years" crew-cut. People always used to let the old-before-his-time accoutrements fool them into thinking he was just a friendly old man instead of the stealth neighborhood spy that he was.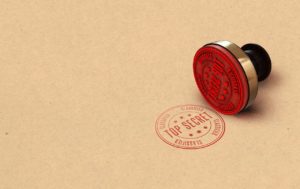 If he was here, he would already know my neighbor's life story, what his behind-closed-doors sawing activities are, and what he does when he's not at home. He would also have already assisted the poor dude in napalming the thick jungle underbrush in his backyard and then put him on a proper mowing schedule so it would never get out of hand again. And the fence between our yards would be impenetrable by most light artillery.
Alas, I will have to be satisfied with my own imagination and ponderings. I inherited my Dad's Kravitz gene, but I also inherited my Mom's Hermit gene. So, while I'll hear a noise outside that makes me grab my popcorn and run to the window for a few minutes, I give up after a while and slink back to my cave, shutting out the world and hoping they'll just go away.
Luckily, I've got two furry Kravitzes who are keeping an eye on things for me.