On Tuesday I posted about my wish to be able to properly mark my mother's birthday today. You can read that post here. As I said in that post, I've always regretted that my mother didn't get a proper obituary. I can't say this is a "proper" obituary, but I have a feeling she would find it fitting. Thank you for indulging me.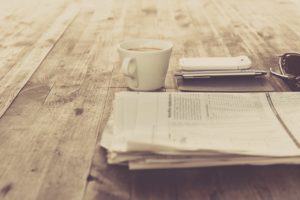 Sandra died on January 27, 2010 not surrounded by  loved ones. Instead she was surrounded by nurses she had never met prior to surgery and a surgeon she only met a handful of times for about five minutes each time, though he still managed to bill her hundreds of dollars for those visits. Her daughter unknowingly sat in the waiting room, reading Sharon Osbourne's biography.
Sorry…Mom and I shared a dark sense of humor. She would've cackled at that first paragraph. That one was for her. Now, let's start from the beginning.
Sandra was born at home, on the ranch where her father worked, in Fort Quitman, Texas on November 30, 1940 to Lewis Ray (who went by Ray) and Emma Rae. The labor was attended to by Emma Rae's mother and sisters, who furiously tried to get Emma Rae to at least sit down between labor pains instead of trying to feed everybody and take care of Sandra's four year old sister, Mary Alice. The old country doctor finally made his appearance at about the same time Sandra did.
The little family of four moved shortly thereafter to the small town of Fort Hancock, Texas. (Fort Hancock was made famous in the movie "The Shawshank Redemption" when Red crossed the border into Mexico there at the end of the film. That may still pretty much be their biggest claim to fame.)
Ray moved them into a small cinder block house he built himself, and apparently never quite finished. This was a trait he carried his entire life that also irked both of his daughters for their entire lives.
Sandra would later recount that her childhood was filled with playing with her big sister in the brushy desert that was their home, making paper dolls out of old newspapers, and dressing their cats, Tom and Jerry, in baby doll clothes. Her father passed on his love of football to her, as well as a love of cars. To the end of her life, she could spot a classic car and name the make, model, and usually the year right off the top of her head.
Evenings were spent listening to the news and programs (called "serials") on the radio and then reading. Though Ray and Emma Rae both only had a high school education, they were both voracious readers and passed that trait onto their daughters. When Ray's eyesight began to fail him, Emma Rae and the girls would read aloud to him.
When Sandra was in the seventh grade, Ray moved the family to the small town of Clint, Texas, where he opened a grocery store. Sandra had to attend high school in the next town over and completed her credits by the time she was sixteen. She graduated in what would've been her Junior year. She immediately applied to and was accepted to Texas Tech University in Lubbock, but she was never able to go.
Another of Ray's traits that irked his daughters was his overprotectiveness and inability to let go. Sandra had to settle for attending Texas Western University in the nearby city of El Paso. (Texas Western later became U.T.E.P. If you've ever watched the movie "Glory Road" about Don Haskins coaching one of the first integrated basketball teams in the NCAA, you'll notice it was still called Texas Western at that time).
Sandra majored in Business Administration, which was not common for a female in 1957. It was so uncommon, in fact, that a Math professor called her out on the first day in front of a classroom full of men.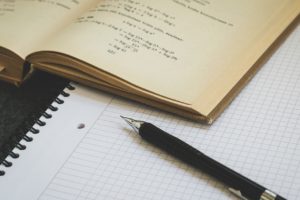 "What are YOU doing here?" he sniffed.
"Math is fun," she responded with all the naivety of a small town sixteen year old girl.
She would later recall him peering at her over his glasses and down his nose and stating, "Fun? You need to drop this class now and go enroll in Home Economics like the other girls. You need to find a husband."
Her response was something along the lines of, "No, that's okay. I'll stay." But she would recount the story with a laugh, saying the professor was trying to push her to get her "M.R.S. Degree".
"I got the last laugh," she would say. "I got my Bachelors in Business and then a Masters too, but I got a PhD in Feminism and I have him to thank for it. He's probably rolling over in his grave somewhere, macho asshole."
Her education did not come without setbacks, though. For financial reasons, Sandra had to temporarily cut her education short and go to work full time. After getting married, she returned to school and earned her Bachelors of Science in Business Administration. She earned her M.B.A. in the eighties while working full time as a teacher, and putting a daughter through high school and college. She would probably want you to know that she earned her Masters Degree with a furry white cat lounging on her textbooks and playing with her highlighters, knocking them under furniture where she couldn't find them.
Sandra had two careers in her life. The first was with the Federal Reserve. She started as a switchboard operator and eventually worked her way up to Auditor. This was the highest level a female could achieve, and no matter how good an employee she was, or how capable she was, she was not permitted to be promoted to any kind of supervisory position.
It sounds odd to think of these days, but in the early sixties, the glass ceiling for women was pretty low. Sandra trained several men who were eventually promoted to positions above her. Most women quit once they got married, but even if they stayed, they were required to resign when they got pregnant, or at least once they started showing. If they chose to come back afterward, they started over from the bottom, not where they had been when they were forced to quit. Most women just didn't come back.
It was during this time that Sandra met her future husband, Wayne. Actually, saying that they met in 1963 is an oversimplification. In a small town, everyone knows everyone else. They already knew each other but they had not spent a lot of time together.
It's a not-so-secret family secret that Sandra actually dated Wayne's younger brother, Stanley, and was even engaged to him. It would be recounted later by family members that Wayne was actually smitten with Sandra for a period of time, and he somehow knew that the relationship with his little brother would not last. He bided his time, and as predicted, Stanley met and married the woman who would be his wife, leaving Sandra free to pursue another relationship.
It was Stanley and Wayne's older sister who threw a New Year's Eve party and played matchmaker. A week of dating turned into an engagement. A five month engagement turned into a marriage, and the marriage lasted twenty-nine years, ending only with Wayne's death in 1993. 
Sandra and Wayne's marriage produced three children. Their firstborn, Mary, died a few hours after her birth in August of 1967. Due to serious complications following the birth, the couple were told not to attempt having another child of their own, so they adopted their son, M, in June of 1968.
Clearly, not following the rules is a trait that runs in the family, as three years later Sandra did get pregnant again and gave birth to her third and final child, daughter Kat (whose middle name, Rae, came from both of her grandparents), in August of 1971. 
The family first lived on Wayne's family farm but moved to El Paso shortly after Kat's birth, where Wayne worked as a lab technician at the Texaco refinery and Sandra pursued her second and life-long career of teaching.
It was while recovering from the physical and emotional wounds of losing her first child that Sandra embarked on her life in the classroom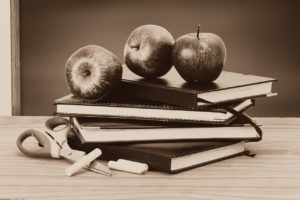 . Her first thirty years were spent mostly teaching middle school Math and her responsibilities included a Lead Teacher position and Department Chair. She was recognized for co-writing the Math curriculum for Middle School in her school district, and after many years of removing her name from being nominated for Teacher of the Year (she didn't want to have to complete the paperwork), she finally gave in and won the award for the 1987-1988 school year. There are probably far more accolades that Kat is not aware of, but she was too busy being a self-centered teenager to actually be aware, and for that, she is profoundly sorry.
Sandra retired (temporarily) in 1998 and spent her time completing puzzles, reading, shopping on QVC and travelling. She settled for a couple of years in San Francisco to spend time with her son before pulling up stakes and moving to Oklahoma to be a full-time grandmother. It was there that she felt the pull of the classroom again and returned to teaching fifth grade, where she remained to her death.
On the morning of her surgery, Sandra was nervous but very much had her beloved Wayne on her mind. Her daughter would like to think that maybe he came to get her that day, to spirit her away to whatever after life there may be, so that they could spend it together forever. Or perhaps she is little again, playing dolls in the desert with her big sister, and reading aloud in the evenings to her father.
Sandra spent a lifetime trying to save her son from the demons that haunted him from a young age. Right or wrong, whether she was helping or enabling, that is not to be debated here. She loved her son so deeply that she placed him ahead of herself at all times, including when her own health demanded her attention. Whatever the after life looks like, it is her daughter's hope that she is at peace and far away from those demons.
Sandra was preceded in death by her parents, husband, sister and eldest daughter. She is survived by a son, daughter, son-in-law, three grandchildren, and now two great-grandchildren. She also left behind many friends, coworkers, and students whose lives were touched immeasurably by her calm, steady presence and generous nature. 
Growing up, it would annoy Kat when people would tell her she looked like her mother. It was that foolish, youthful ego that wanted to be independent and unencumbered by any resemblance because there was an expectation of excellence that went with it that just always seemed insurmountable.
That is no longer the case.
The resemblance no longer feels like a burden. It is now a comfort. It is a reminder. She existed. She was here. She left her mark.
She is also deeply missed.