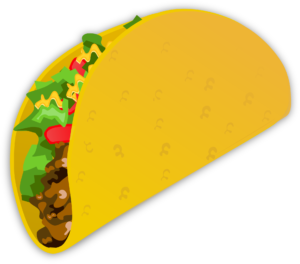 It's Friday, y'all! We made it! I wasn't completely sure I would.  This week has been long.
I had to take Shane for a med check earlier in the week. He takes a prescription that requires periodic check ups by the doctor to make sure there are no issues and make adjustments as needed.
Shane's doctor is by far the best physician I've ever encountered. He goes above and beyond like no doctor I've seen in my 46 years of…well…visiting doctors.
One of the great services he offers is that he'll see parents of patients as well, even though we aren't technically his patients. He prefers we text him directly after hours rather than go to Urgent Care and he'll either handle the problem or direct us to the E.R. if it's that serious.
How many doctors do you know allow you to text them while they're on a ski vacation in Colorado? And not only that, but allows you to text him on vacation with a photo of your eyeball that you scratched with your eyeliner pencil because you were too lazy to sharpen it so the rough, paper corner scratched the white of your eye and made you look like you went a couple rounds with Mike Tyson? And then he calls in the drops for you within the hour?
Not that I would know anything about that…
Well, I'm here to tell you that Taco Larry does all of this and more.
No, his real name isn't Taco Larry. Taco Larry is the moniker he adopted after one of his toddler patients kept asking the parents to see "Taco Larry" and they finally realized he was mispronouncing "Dr. (insert-name-here)". So henceforth, for the purposes of this blog, he will be known as Taco Larry.
These med checks are just basically a conversation between Taco Larry and Shane. It never ceases to amaze me that the kid who generally answers his father's and my questions with a grunt or a two syllable answer, suddenly transforms into some kind of great orator, with an above-average vocabulary, when somebody else is addressing him.
Thank God for these conversations with Taco Larry, because now I know I won't have to explain to The Husband Dude that I
didn't  have a one night stand with a Cro-Magnon and our son is NOT one of the Clan of the Cave Bear.
After a seven minute conversation, we went to check out and I was presented with a bill and a reminder that my deductible started over January 1. My thoughts, in no particular order, were:
What in the ACTUAL FUCK do I have insurance for? Yes, I know, I work in insurance. But not health insurance. Deductibles work differently under your Homeowner's and Auto policies. Health insurance is a whole different racket ballgame.
I'm in the wrong business. Seriously. It would take half a day for me to earn what I was charged for a seven minute conversation and I begin to think I should've gone to Med School.
Then I remember that I got a C- in high school chemistry from a teacher who would give a girl a B+ just for sitting in the front row and flashing a little leg.
Obviously, my over-achievement at under-achieving is not good medical school material.
I'll leave the doctoring to Taco Larry and go back to my job listening to people scream, "Why in the ACTUAL FUCK do I have insurance?!?"
I don't think this is what they mean by the Circle of Life.
Shortly after paying and leaving, I get a phone call from the Pharmacy.
Pharmacy: We got your doctor's refill order on Shane's medication but we notice that he normally has capsules and the doctor requested chewables. We don't have those in stock.
Me: Chewables? They make a controlled substance in chewables?
Pharmacy: Yes. Yes they do.
Me: Huh. Well I'm sure it's a mistake. I'll call the doctor.
I text Taco Larry:
Me: I think you accidentally requested Chewable for Shane's meds.
Taco Larry: Sorry.  Didn't know they even make a chewable?
See? I'm not the only one!
Pharmacy: We've got Shane's meds. The price will be $75 for a thirty day supply.
Me: (In my head) What in the ACTUAL FUCK do I have insurance for?
Me: (out loud) That has to be a mistake. I normally pay $30.
Pharmacy: Oh… I see the problem. You had a manufacturer's coupon and it has expired so we have to charge you what the insurance won't cover.
Me: (in my head) What in the ACTUAL FUCK do I have insurance for?
Me: (out loud) I'll call you back.
I got online and and found another coupon and called it in to the pharmacy. I'm back to $30 per month instead of $75.
But this begs the question: If the manufacturer can offer a coupon for twelve months and only charge $30 for that drug, then why can't they just charge $30 per month to start with? Why do you need me to go online, fill out a form with my email address they already have, and print a new coupon????
Spoiler alert: These are the great mysteries of our time, like the Pyramids, and the whereabouts of Jimmy Hoffa.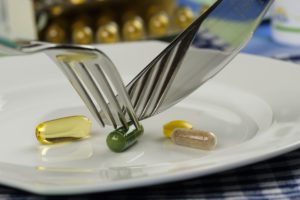 That was the middle of my week. The bookends to my week pretty much consisted of everything breaking.
I took my car in for an oil change and they discovered a belt was cracked in several places. When they removed the belt, they discovered the tensioner that the belt goes on is bad, and probably the reason the belt cracked. I drove away $193 poorer only to have The Husband Dude's car battery die two days later.
With the cars running, the garage door opener decided to commit hari-kari and literally disemboweled itself. It has been trying to die a slow death for years, popping springs and making all kinds of scary noises but this week it decided to go straight to the Rainbow Bridge of mechanical devices by literally dropping parts out of itself.
Services are pending.
Consequently, we've been using the front door much more since we have to lift the garage door manually. The front door felt really taken for granted and decided to let me know by dropping the knob into my hand when I went to open the door yesterday.
Why in the ACTUAL FUCK do I own a house and cars?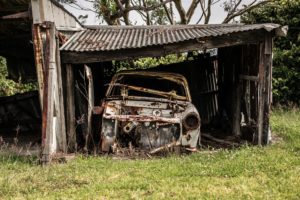 This week has illustrated several things for me.
First: adulting sucks.
Second: everything I own (with the exception of my appliances, furnace, and water heater which all had to be replaced in the last two years) is old. My house. My cars. Me.
Third: my dream of staying home and writing after my day job goes away is fading faster than a Polaroid picture in the sun. I still owe on the appliances and furnace we bought and things keep breaking. It looks like for the forseeable future, I will have to continue to whore myself out to "real"  jobs to make money I need to pay for shit that won't keep working.
This is the REAL circle of life.
Post Script
As I'm sitting here editing this, I hear the following monologue from The Husband Dude in the bathroom:
*Loud clanking noise*
The Husband Dude: Well Jesus Christ! What the hell…? Oh yeah…I see what you did there you sorry sonofabitch. Motherfucker. Everything in this damned house is falling the fuck apart!
Me: Babe? What's wrong?
THD: The toilet paper holder fell off the damned wall and broke in half.
Yes, that's right. Even the fixtures are jumping to their deaths. This house is officially the Titanic. Where are the lifeboats when you need them????
Also, do they make Xanax in a chewable?
Just a FYI…after a few adjustments, my Smart, Beautiful, Strong, Worthy line of jewelry is back in my shop! You can read the story behind it here. Thanks for reading. Stay weird, my friends. Normal is boring!