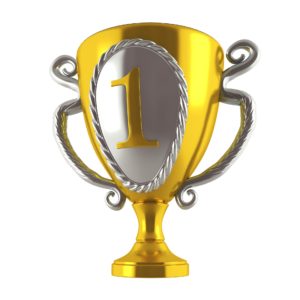 I've been pretty busy doing some "behind the scenes" technical and geeky stuff for both my website and my store. I won't bore you with the details, but hopefully some of the changes and updates I'm making will give you a better "user experience".
Consequently, I didn't get to do as much writing this weekend, so today's post will be shorter.  This may not be a bad thing, given that my favorite critic told me my last post may have been a bit long-winded. Haha!
Anyway, I got to spend some time with Shane this weekend, which if you know anything about teenagers, is a rare moment indeed. Of course, it was spent participating in one of his favorite activities: watching Professional Wrestling Entertainment. As a Mom, though, you'll take any time at all to spend with your kiddo. I indulged him with breakfast burritos for dinner and homemade M&M cookies for dessert.
It's funny how the reality of your baby not being a baby anymore can hit you in the smallest moments. For example,
when you hand your son a jar or a bottle you've been struggling with for five minutes and he cracks it open like Stone Cold Steve Austin with a beer (see how I threw in that Wrestling reference?). I used to have to cut his meat for him and I could close my hand around his whole foot. Now he bench presses his body weight, which is only forty pounds less than what his father, who has been lifting weights for the last thirty years, weighs now.
However, nothing will scare you more than when your teenager brings up something that reminds you of your teen years and suddenly you want to lock him up to prevent him from doing the stupid shit you did.
I will grant you that compared to my brother and compared to many of the teens I went to school with, I practically lived like a cloistered nun. However, compared to my teenager, I was apparently a slutty alcoholic and a compulsive liar.
I give you this conversation as evidence:
Me: So who's going to meet you at the mall today?
Shane: Just E. Maybe L. But E for sure.
Me: I don't know E. Where did you meet E?
Shane: I met her about a week ago at lunch.
Me: So at school?
Shane: Yeah.
Me: Well since I don't know her I feel like I need to give you the standard lecture. You don't leave the mall or do anything other than walking around, shopping, and eating at the food court, right?
Shane: How would we leave the mall? Neither of us can drive.
Me: (having a sudden flashback of all the times my friends and I left some place our parents dropped us off to go somewhere else…and none of us could drive)  Just saying…you stay at the mall, right?
Shane: Yes, we stay at the mall.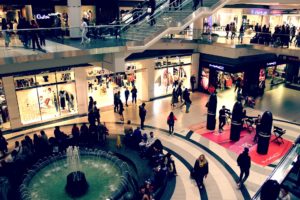 Me: And no making out.
Shane: OH MY GOSH MOM! Where would we make out? People don't make out at the mall!
Me: (having a sudden flashback of being there when my friend met her future first husband at the mall and we were thirteen and he was a nineteen year old G.I. from Fort Bliss)  Ummmm…it has been a while since I was a kid at the mall, so I don't know what you guys do.
Shane: We walk around and shop and eat.
Me: (having a flashback to going to Spencers as a teenager and sneaking back to the adult novelties to giggle and dare each other to try to buy something) So do you and this E eat lunch together every day?
Shane: No, just once.
Me: Do you have any classes together?
Shane: No
Me: Do you ride the same bus?
Shane: No.
Me: (feeling like I'm not getting anywhere): So how exactly do you communicate? Do you talk to her on the phone? (having a flashback to talking on the phone half the night until my Dad would yell at me to hang up and go to bed)
Shane: Nobody does that anymore.
Me: (Of course not, how 1985 of me) Text?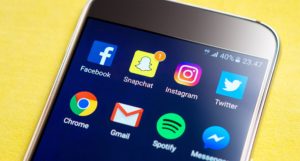 Shane: No.
Me: (you've got to be shitting me) Give me a clue here.
Shane: We Snapchat.
Me: (having a flashback to….absolutely nothing. We didn't have Snapchat when I was a teenager) Snapchat, huh? So how did you decide to go to the mall together?
Shane: I just asked her if she wanted to go to the mall and she said yes.
Me: You're going to be a gentleman, right? And behave?
Shane: Yes, Mom. I'll hold the door for her and ask her if I can buy her a soda. I always behave.
Me: (having a flashback to when my best friend's sister bought us wine coolers and drove us around while we got drunk) I know you do. But it's my job to ask and make sure.
Shane: I know.
I don't know where this kid came from, really. Based on what I know about my teen years and what The Husband Dude has told me about his, we obviously brought the wrong baby home from the hospital.
Or maybe I actually did something right.
Or he has me completely duped.
Don't tell me which one. I don't want to know.
I'll just be satisfied with knowing my kid doesn't eat Tide pods, which is the "participation award" of parenting.
#winning